Trust is such a big word that's so hard to carry. Being trusted with something is a big responsibility, and losing that trust is another harder issue to fix. That's how trust is so important.
Trust builds loyalty.
With greater loyalty comes greater brand image.
So, how do we gain our audience trust from our marketing and advertising?
It takes more than just running Facebook or Youtube ads.
Basically we gain it with hard work, integrity, credibility and heart.
If you're looking to start your own digital marketing agency or if you're running ads for your own brick and mortar business, then you've got to focus on creating marketing campaigns that sell  products or services while also gaining audience loyalty.
In a simpler context, let's say you got into a company glitch, most of the individuals involved in the issue think you're on the wrong. But you have a friend, a loyal friend who is unswerving in his or her allegiance with you, that will support and defend you no matter what. With that friend, you can win over the hearts of the other individuals and eventually fix the problem.
The same goes when you have a loyal audience, let's not hope you'll reach a point when they have to fight for you, but having them will mean having great supporters, and having unpaid and indirect advertisers that will increase your company's credibility and reliability.
Have you seen companies that have low customer service ratings float on the web?
Did you see how they fixed the problem? Did they even fix it or did they just sink?
What should you as a marketer do when this happens?
Or better yet, how can you not let this happen? How can you gain a trusting and loyal audience?
Audience Trust
Now, audience trust is the first step to gaining audience loyalty. This is the stage where you exert all types of efforts to have your audience trust you.
Unique Selling Proposition
The first step to gaining audience trust is for you to standout and give something relevant yet unique. This is your unique selling proposition. What can you offer that others can't? And how important is what you offer? Will what you offer make you stay?
Let's consider makeup. There are so many makeup brands out there, some aren't even known yet. But how is it possible for a startup makeup business to boom? It's because they hold something that sets them apart from the other makeup brands.
Own Voice
You are a fast food company and you have tons of competitors, but you have a voice that makes you reach out and penetrate wider audiences that your competitors can't. This is your advantage – this means you have a clear vision of having your own voice in the industry. How do I do this? When you know branding and your unique selling proposition, you know how to target your market and with what voice you're going to use.
Hit them with Content
If you're still not doing this, you should start. Writing and creating content is the easiest way to tell them your story and your cause.
Go on ahead and reach out to them with your words and the content you create. This way you'll be able to influence your audience. Make sure that all your content is relevant to who you are as a brand. Don't just write something because it's cool.
Make it memorable and don't be afraid to run Facebook and Google ads to your content.
Engage with them in every way
You have probably been hearing this. Engage with them. Engagement is really key for your audience to feel a sense of affinity between them and your brand. Remember to be true and genuine whenever you engage. Make sure that you will influence them with good and not bad things.
You could engage by simply answering their questions. By doing this you make them feel that their queries matter and that you'd do your best to answer them.
Make sure that when you interact with your audience it will be positive interaction that will uphold your company and your image as the person behind the conversation.
Results matter
In your effort to increase your social media following, it is important to share whatever success you've gained with them. Share every type of feedback given by consumers. This will serve as a contribution to researches done about your products. Third party feedback is great because these are real people who were not paid to give the feedback.
Being open to feedback means you're actively listening to all their concerns. If the feedback given is handled correctly, this will only improve your company image and products or service.
Also, when your community is growing, share it to your audience – let them know they took part in the success and without them, you couldn't have reached this far.
Show your personality
Some companies fail to show their personality which makes them monotonous and stay in the shadows. But if your company upholds principles, yet it can be as candid, you will definitely shine. Just show your audience how human your company is – you are relate-able, true and you have a heart.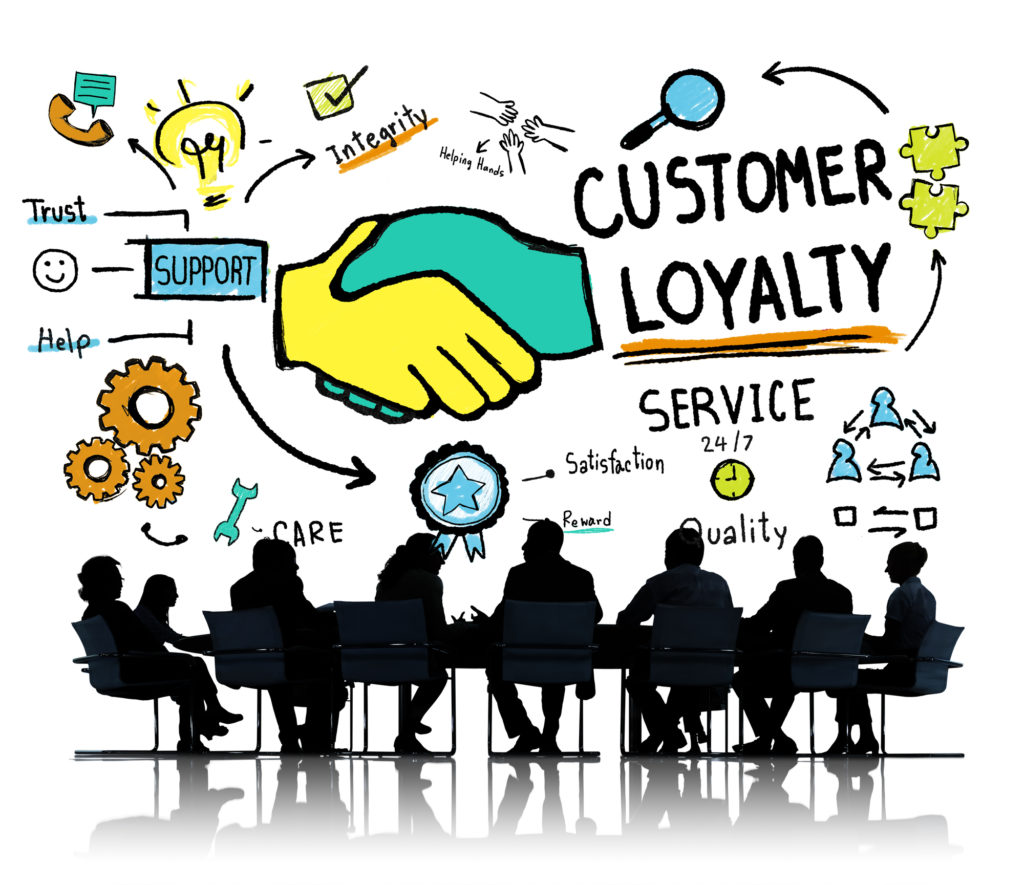 Audience loyalty
Now that you've earned your customer trust, to seal the deal you must least how to make them completely loyal
Corporate Social Responsibility
Everybody loves someone who gives back. When you give back people see that there's still hope in humanity and people love that. But be as natural and sincere as possible when giving back.
You will attract more people towards your company because you are socially responsible.
Give more
Not because you have a corporate social responsibility, that you'll stop there. Giving more means going beyond and building a real relationship. Imagine being in a relationship with someone for a year without being able to meet face to face, would that really build a relationship?
The same goes with your marketing.
When you perform little acts of kindness way beyond and far from your job description in the company, and people notice it, it's a sure thing that your company will generate buzz, and when you continue to uphold good real relationships, you will get audience loyalty.
Starbucks is a great example with their Starbucks Foundation.
Customers need acknowledgement too
We always want to be appreciated. But don't our audiences deserve recognition too?
Again, we'll go back to engagement and affinity. The more audiences take part and contribute directly or indirectly to the company, the more they feel a sense of affinity. And when they are part of something you've created in the company, they will continue to follow and support you.
Be proactive
When all else fails in your campaigns, it pays to be proactive. Now being proactive means dealing with the problem head on. It's easier to deal with fiascos when it has been planned before it has ever happened. So, be proactive. It pays to be prepared.
And when you're in the moment of the fiasco, it pays to be responsible to whatever has happened.
Do all these steps and you'll gain audience loyalty.
Note that there is no shortcut in getting your audience to trust you but following these tactics will help you build the trust you need in record time.